We Have Beautiful curly Koa Slabs for sale!
Look at this large 10' Koa slab below!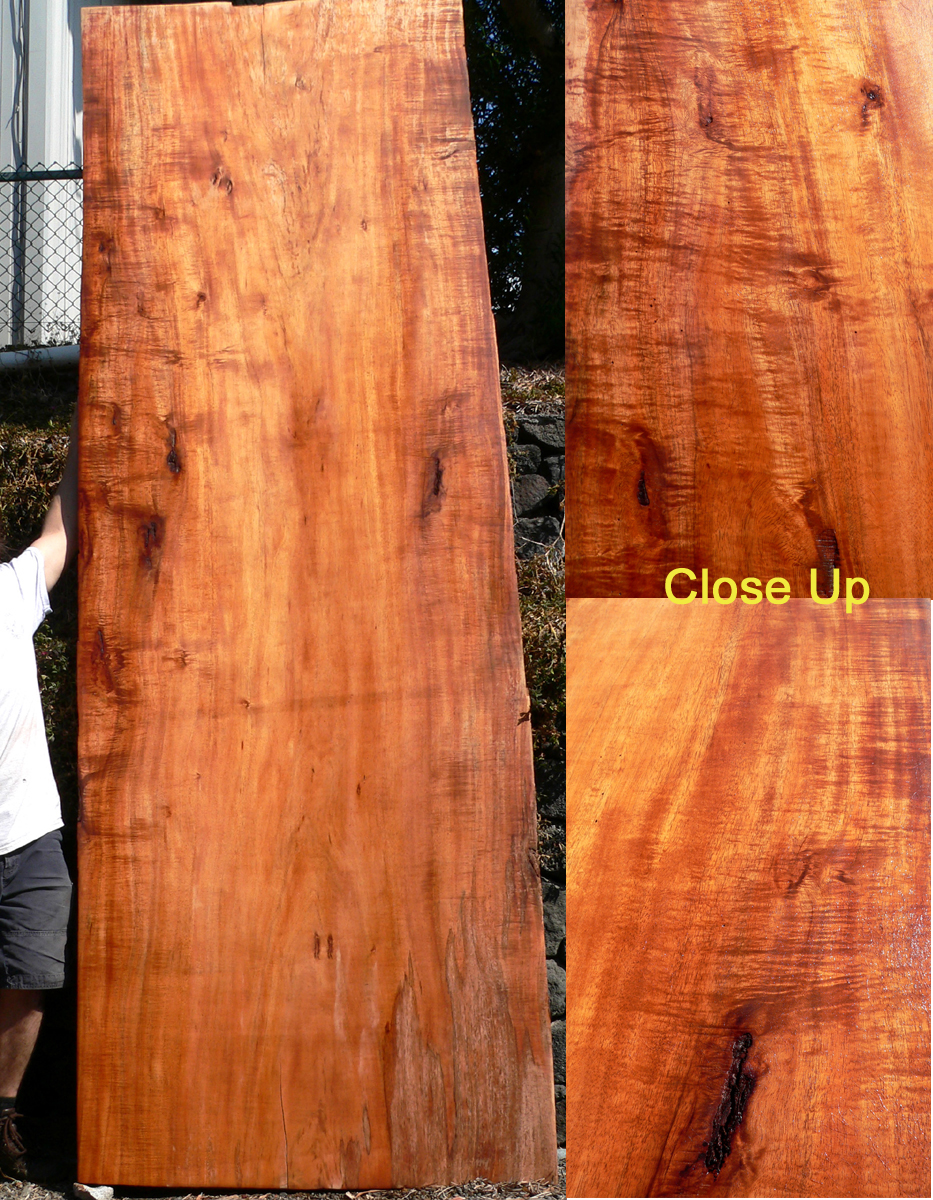 Monkey Pod and Milo slab with natural edge !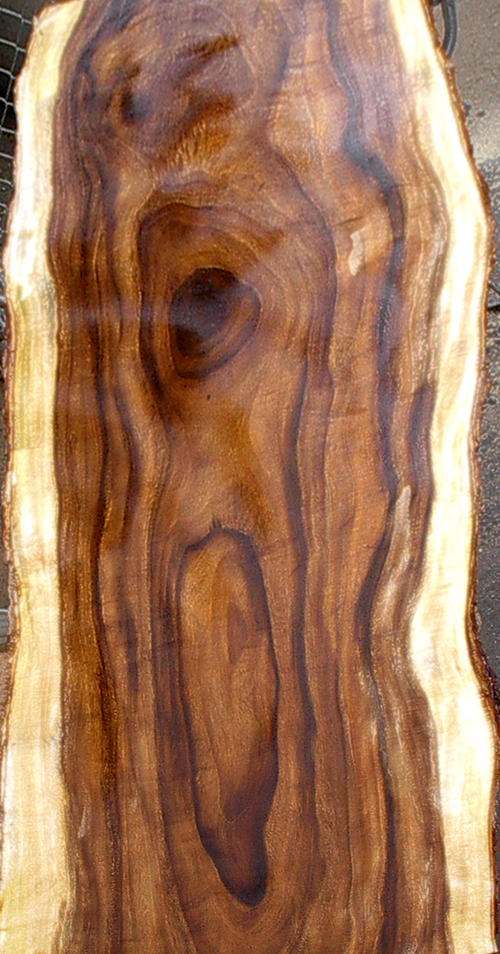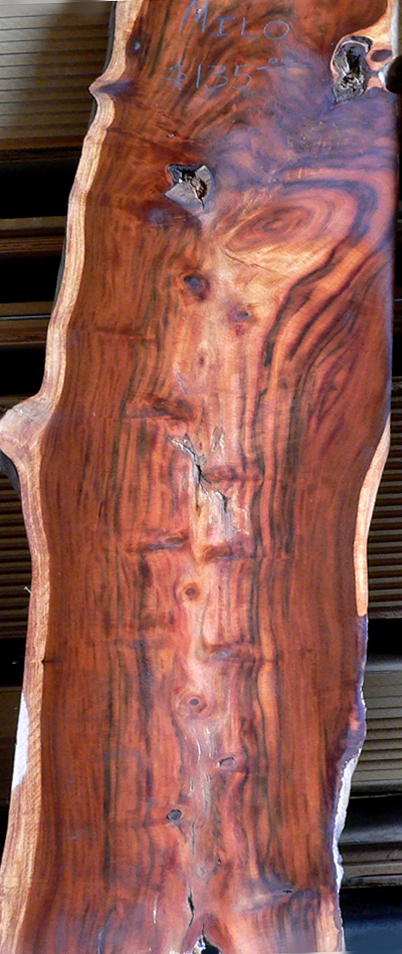 We have Spalted Curly Figured Mango Slabs

Yes, we have Big and small Slabs of Hawaiian Wood most have Natural Edge! They range from 1.5" to 3.5" thick x 18" to 48" wide x 5' to 12' long .
You can make Coffee tables, Dining tables, Bar tops and much more!!
SPECIAL OF THE MONTH!
For a limited time you can get a free package of Hawaiian wood samples with any order over $100.00.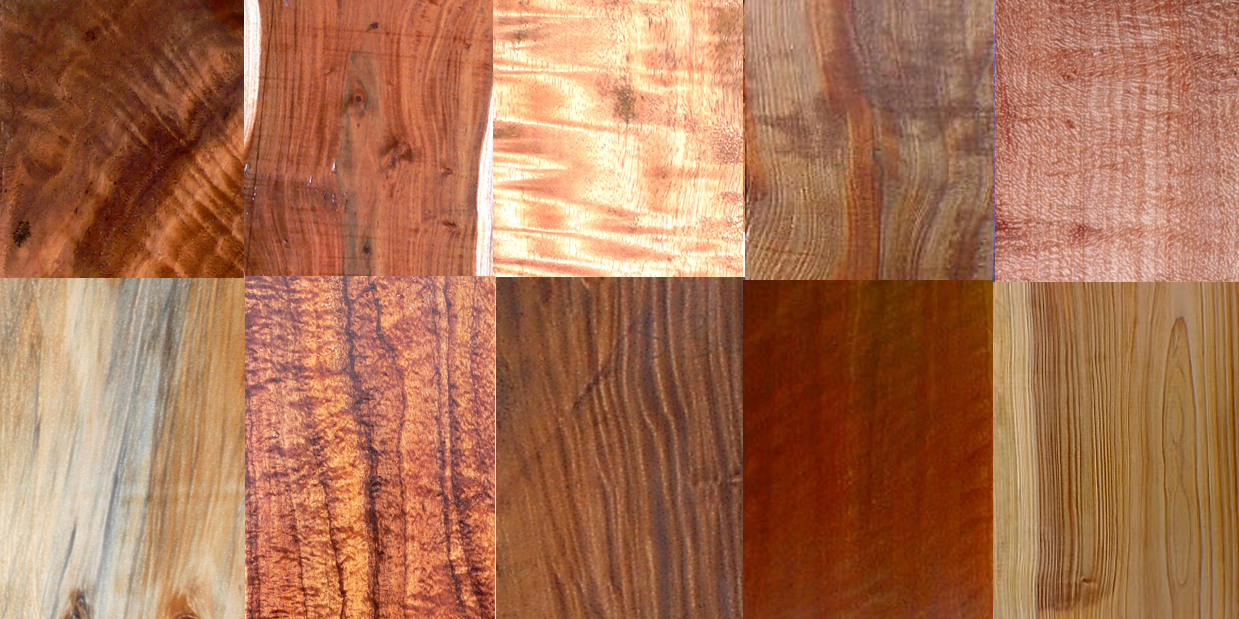 The picture above shows Monkeypod, Milo, Curly Mango, Ohia, SilverOak (Hawaiian Lacewood), Norfolk Island Pine, Curly Koa, Chocolateheart Albizia, Robusta, Sugi Pine! You must mention this Special in order to receive it.